We have two styles of cattery boarding ranging from the indoor/outdoor pens with a veranda over looking the garden to the larger more open pens. Each cat has a cubby to snuggle up in which is placed on a heating pad in winter, a chair and a climbing pole.
 We feed premium high protein, dry kibble and wet food in a variety of flavours.
​Cats also receive loving attention and extra time from staff if they like and are in need of cuddles. Some cats prefer to hide away and are quite happy on their own. We keep a daily health check on their habits and movements and well-being each day. We have many happy campers boarding for weeks and months at a time.
​Fees per day
Sarah's Cattery
Indoor/outdoor room in our indoor cattery…
Cats have an inside sleeping area with access to their own double story enclosed area overlooking the outside garden
$35 per day, 2nd cat in same enclosure $31 per day
Emma's Cattery
A large room in our outside cattery…
Cats have access to a large single open space with climbing access to overlook the garden
$35 per day, 2nd cat in same enclosure $31 per day
A surcharge of $5/day applies in peak periods & public holidays.
The day of check-out is complimentary if before 11 am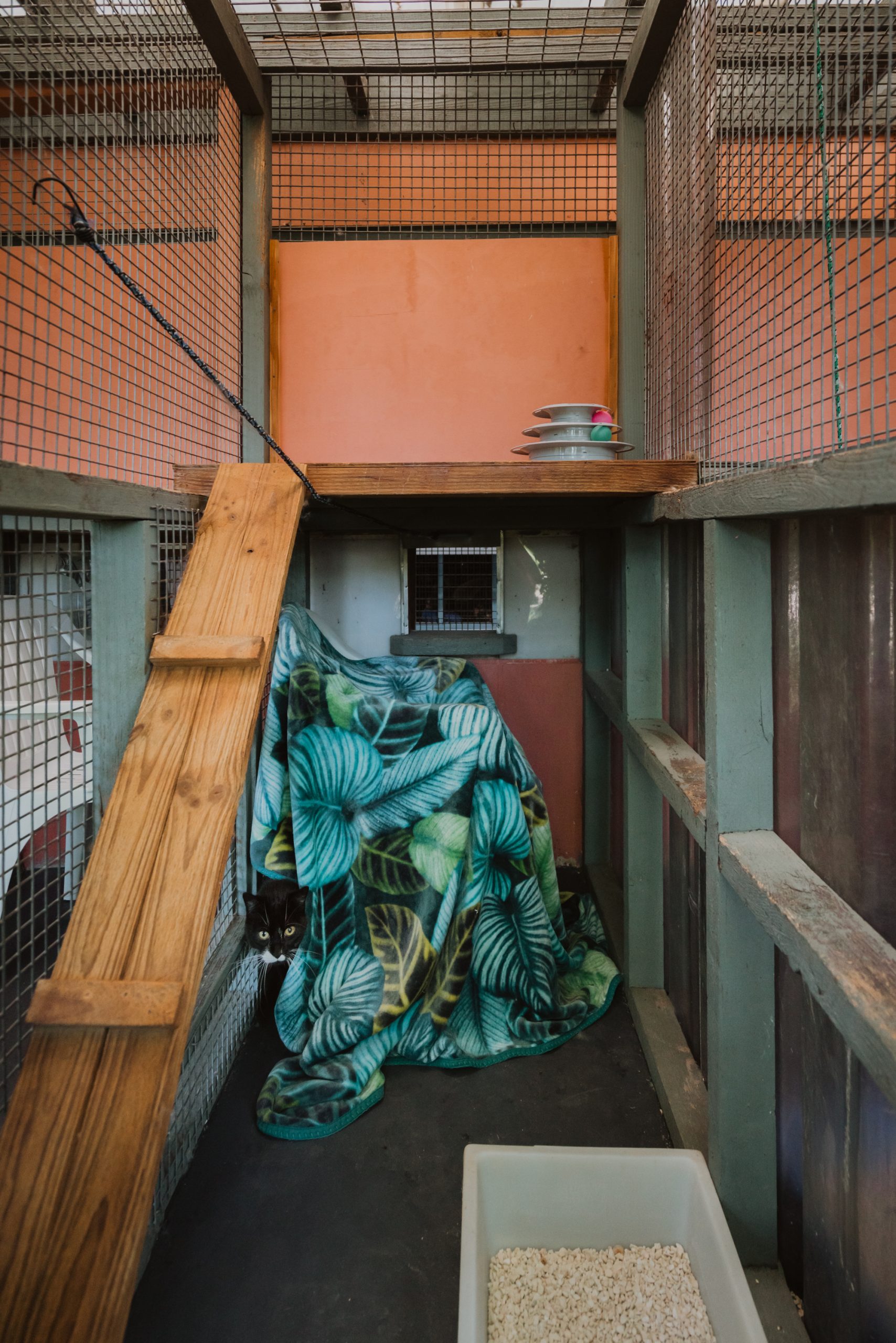 ​What's included
2 meals per day of our high protein wet food and dry kibble to graze on throughout the day
Accommodation in a large rooms with outdoor access
Cuddles!
Optional extras
Medication – From $3 per administration
Special diet food & preparation – $5 per day
One on one interactive play time or brush out – $13 for 15 minutes
We use a variety of interactive toys depending on your cat's personality. This is a great option for the emotional and physical health of your cat, particularly if they are boarding with us for a long stay. You may wish to supply your own labelled bedding, food or special toy.