Dog Boarding & Cattery in Canberra
Tara
The Country Estate
Providing a safe & loving environment for your pets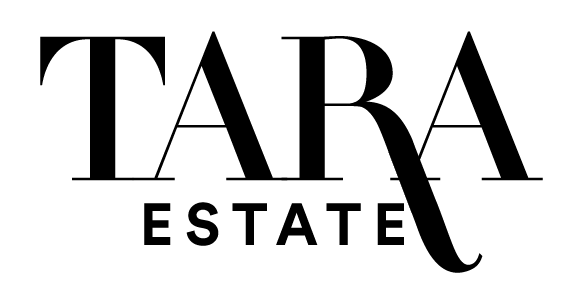 ABOUT TARA
Tara Estate is Canberra's oldest and most respected pet boarding facility now with new owners and a new vision. The 10 acres of parkland are being transformed into Canberra's best pet resort, providing the perfect environment for your pets.
We are dedicated to ensuring Tara is the best facility in the Canberra region. We are currently improving our facilities, services and accommodation to provide the best possible experience for our guests. Our mission is to provide your pet family members with a fun and stress free holiday so you can leave knowing your pet is in the best care possible.
Our experienced staff will provide a loving environment filled with enrichment based activities designed to ensure your extended family members are both physically and mentally active during their stay.
​Being the most centrally located boarding facility, next door to Canberra Airport and on the road to the Snowy Mountains or the South Coast, you will save precious time with your drop off and pick ups. If driving from Sydney or The Highlands through to the Snowy Mountains you will literally go straight past Tara! This allows for a convenient drop off, whilst saving you at least a night or two of boarding costs at the other end, as well as precious travel time. We will have extended opening hours on a Sunday evening allowing for a late check out.
​
Opening Hours
Monday to Saturday
8am to 11am & 3pm to 5:30pm
Sunday 3pm to 5:30pm 
Closed all Public Holidays
ACCOMMODATION
We have one of the largest accommodation facilities for dogs, cats and all small animals in Canberra and the surrounding region

DOG BOARDING
Our pens provide both an enclosed heated space and their own outdoor area.

CATTERY
Our cat accommodation is heated and offers scratch poles and outdoor sunbathing spots

DOGGY DAY CARE
Let us take care of your dog whilst you're at work in a structured day's program

LUXURY BOARDING
For a more pampered stay your pup can choose our luxury stay rooms with all the best on offer

GROOMING
Wash, brush and blow dry your pet before check out

TRAINING
Our highly experienced animal behavioural specialist can help realise your dog's potential as well as help integrate them into your family life

AIRPORT PICK UP
We collect or drop off unaccompanied pet flyers from Canberra airport

BOUTIQUE
Soon you can shop for unique gifts and stylish pet accessories to spoil your pet
GUEST REVIEWS
"Absolutely brilliant service. We would recommend this kennel to absolutely anyone. Our dog goes to doggie day care which is a little known service of this business. The dogs get dropped off before you go to work, play with their doggy mates all day and then you pick them up at the end of the day. We just cannot rave about this business enough."
GUEST REVIEWS
"For over 13 years, we've been using Tara to board our dogs when we're out of town. Our dogs have always been well looked after, and they are happy to jump out of the car when we get to there. Our Jack Russell loves playing with other dogs at Tara, and he looks happy when we pick him up."
GUEST REVIEWS
"Our cats have been staying at Tara for several years now. They come home looking exceptionally well cared for, and they cater for our diabetic fellow who requires twice daily insulin injections."